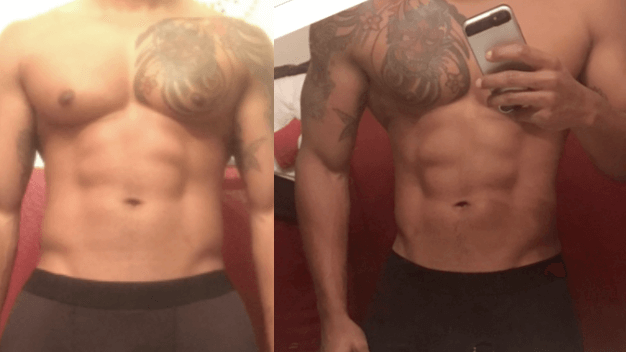 I hired Kyle to take care of my training and nutrition programming and let me be the first to say he did not miss a beat. His responses were client specific. His attention to detail was spectacular and his knowledge was the cherry on top. He would constantly adjust my macros and workouts which kept me on my toes. It's been a pleasure to be his client.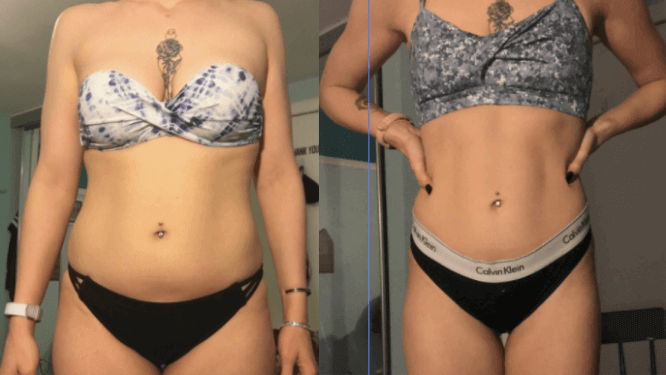 Kyle has been my coach for about 7 months now. When I first started I had no idea about nutrition, I was lost trying to find something that worked for me. With Kyle's help, I am now down 15 pounds!! I never thought I would be in the shape I am today. I cannot stress this enough if you are looking for a great trainer and nutritionist… Kyle is it!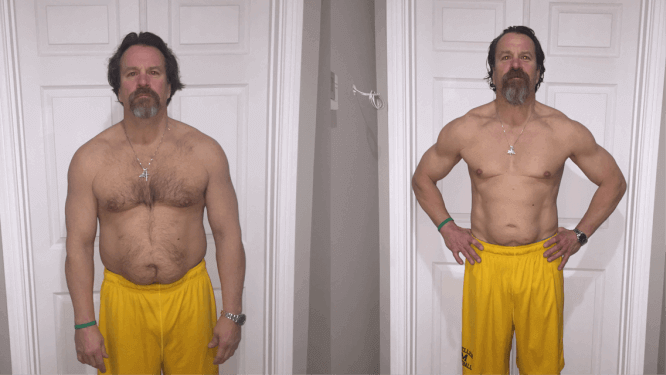 As a former D1 athlete with ample training experience I was reluctant to seek out a personal trainer. I began working with Kyle and followed the program he built me. The results were immediate! In 8 weeks I dropped from 20% to 10% body fat and I have more energy and strength than ever.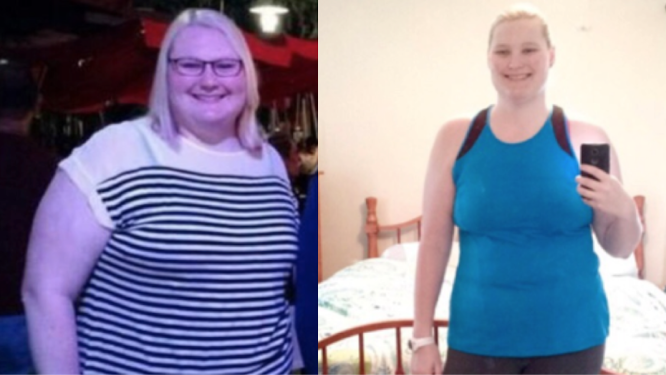 I started working with Kyle in August of 2015. I was 5 months out from having undergone the gastric sleeve to help better control an endocrine disease that I have. I have lost 100 pounds since I began! This man has shown me the world of exercise and now I'm addicted!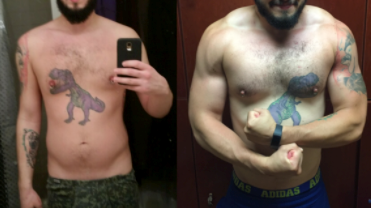 "The day I first met Kyle I was a 160 lb man who could barely bench 135 lbs. We worked together for nearly a year and I ended up gaining 30lbs of muscle, added 80 lbs to my bench and went through a whole-body transformation that is light years from where I was before I met Kyle."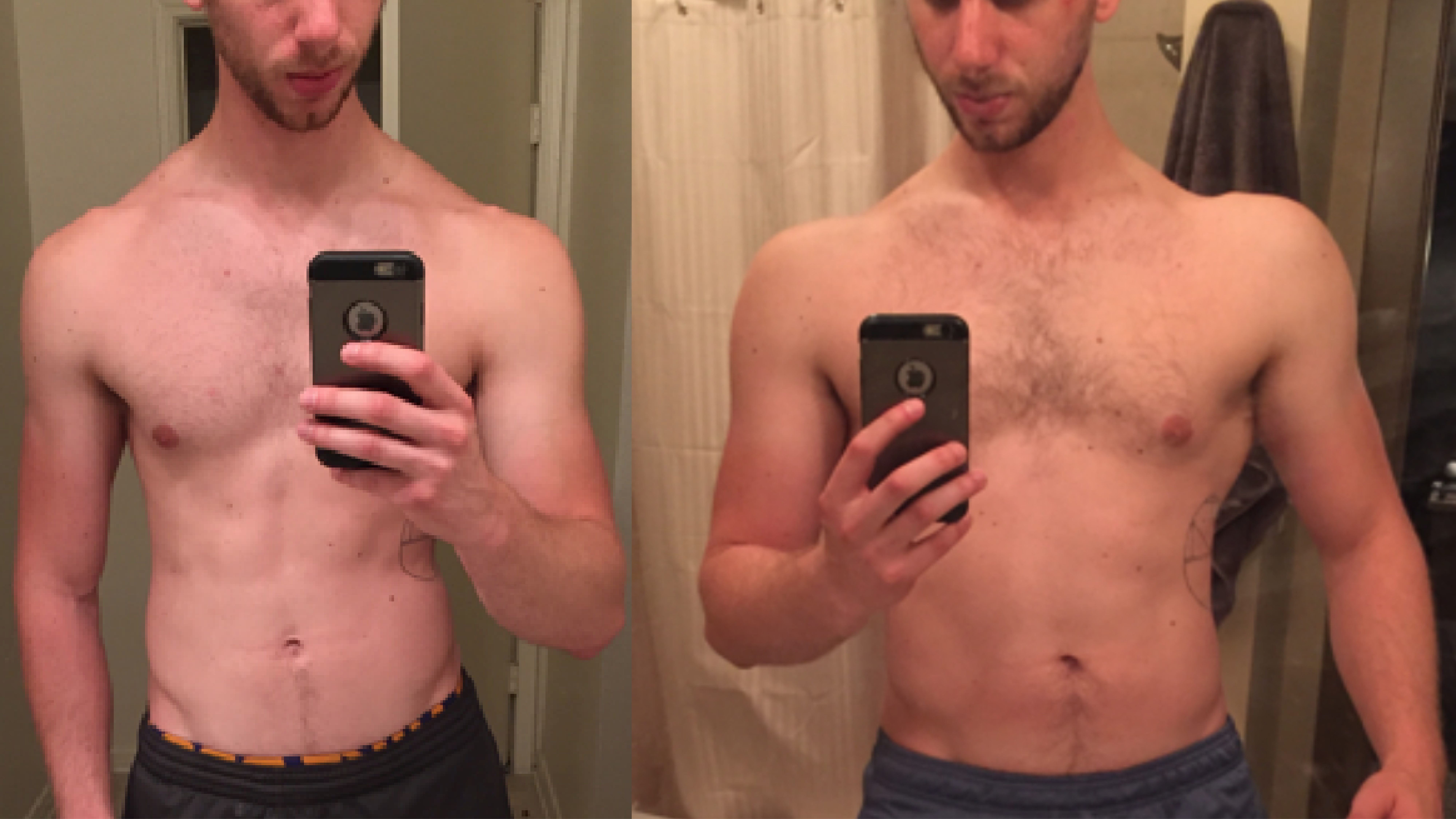 In less than a year of working with Kyle, I have started to gain the size and strength I have always wanted to achieve. In the picture on the left, I was 155 lbs and, now I'm sitting at 178 in the picture on the right (both at the same percentage of body fat!). I have been able to hit personal bests on exercises over and over again.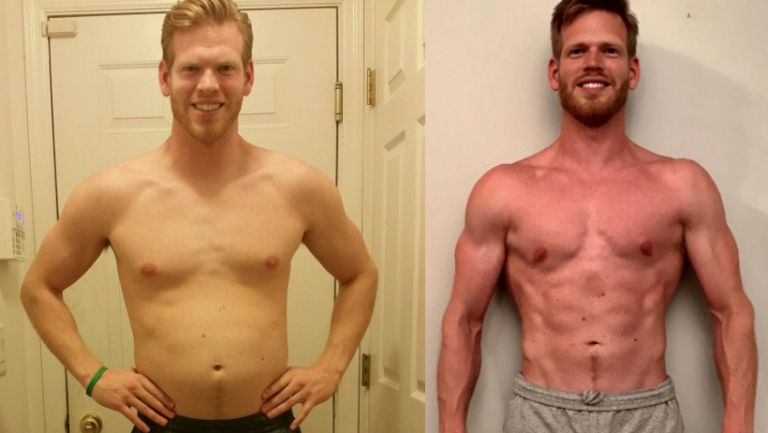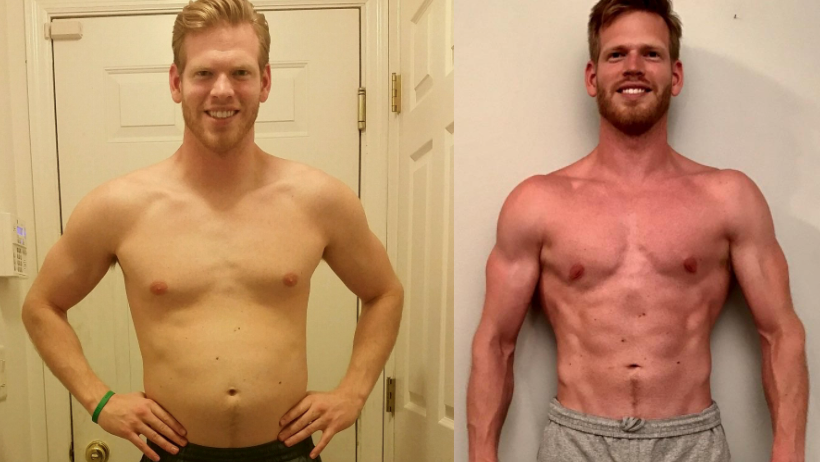 Working with Kyle has not only transformed my body, but my entire approach to fitness and health. Kyle's knowledge is unmatched and, as a result, I'm stronger and more explosive than I've ever been. Kyle's individualized approach perfectly fit me and ensured I would enjoy training. He made it easy to overcome mental blocks to success.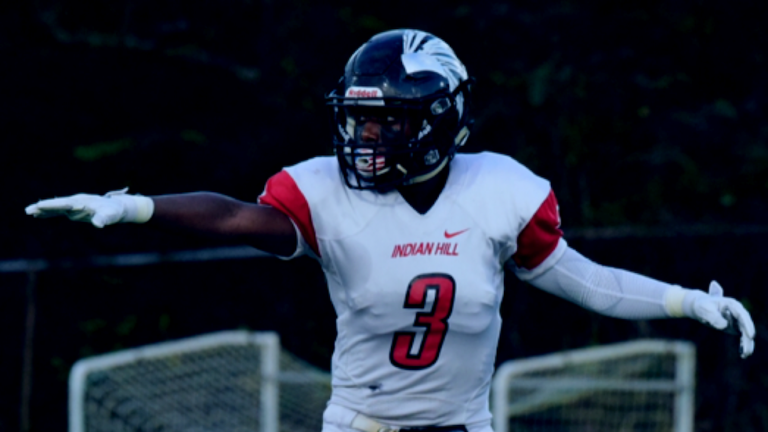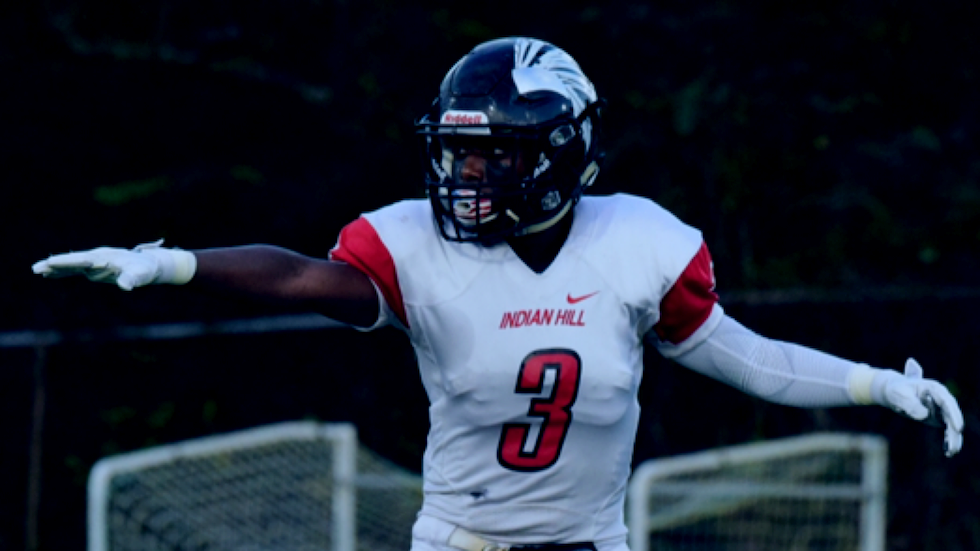 I first began training with Kyle in my sophomore year of high school. I was never much of a workout person outside of football, but I was told that if I wanted to earn a varsity spot I needed to put on 25 pounds by next season. Sure, enough with Kyle's personal training and nutritional plan, I put on 25+ pounds of solid, muscular weight. I am faster, stronger, bigger, and in better shape thanks to Kyle.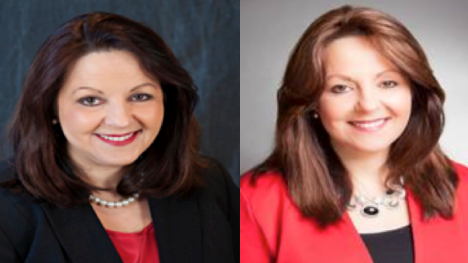 I had a pretty solid knowledge of what to do, and how to do it, BUT, knew I couldn't do it on my own. I did need help, and guidance, and that was when I came to know Kyle Blandford. With his knowledge and support, I am down almost 40 lbs. I am even more proud of the body fat % loss of over 10%. Thank you for everything Kyle. I am so grateful!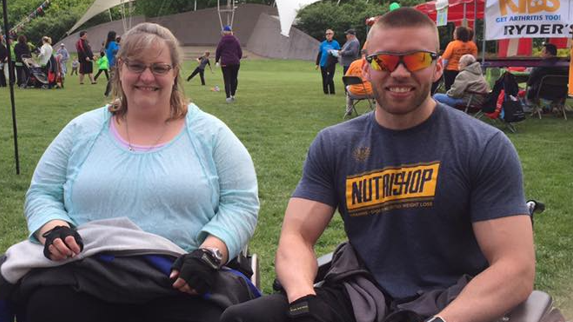 Kyle helped me develop a training and nutrition plan. He was able to adapt my workout around a broken ankle and an injured shoulder, allowing my training to continue while giving these injuries time to heal. As a paraplegic, strength training is vital to my everyday functioning. Working with Kyle has helped me progress towards increased levels of independence, function, and safety.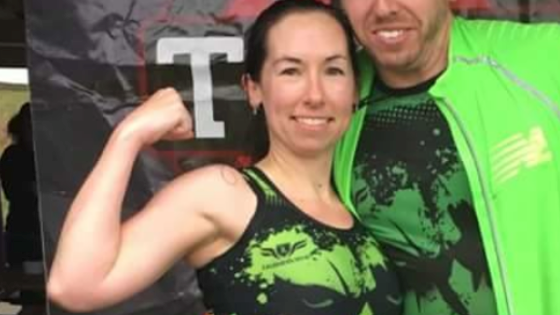 Kyle is an amazing coach. From working with him I not only lost weight, I was the strongest I had ever been in my life. In November of 2016 I ran my first 1/2 marathon. I can honestly say this would have never happened without the knowledge, encouragement, dedication and training from Kyle. To boot, I can now do countless push-ups along with 10 unassisted pull-ups. The confidence I have now is priceless!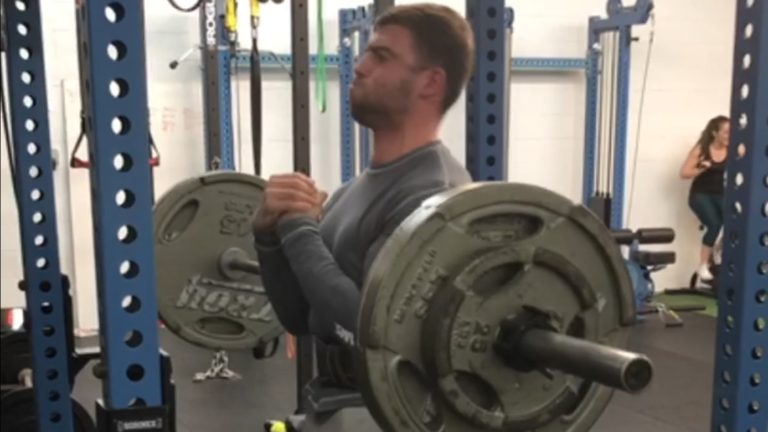 My experience with Kyle has been nothing but positive. I have shoulder injuries restricting the ability to press and bench heavy, but he found effective workarounds allowing me to still build strength and size in muscle groups that I was targeting (chest and shoulders). The injuries limit my ability to back squat and he adjusted the programming to still hit my legs hard. I'd recommend Kyle regardless of your goal.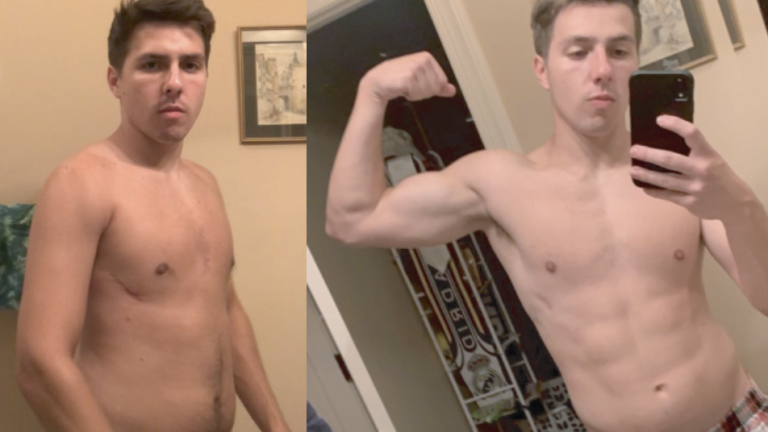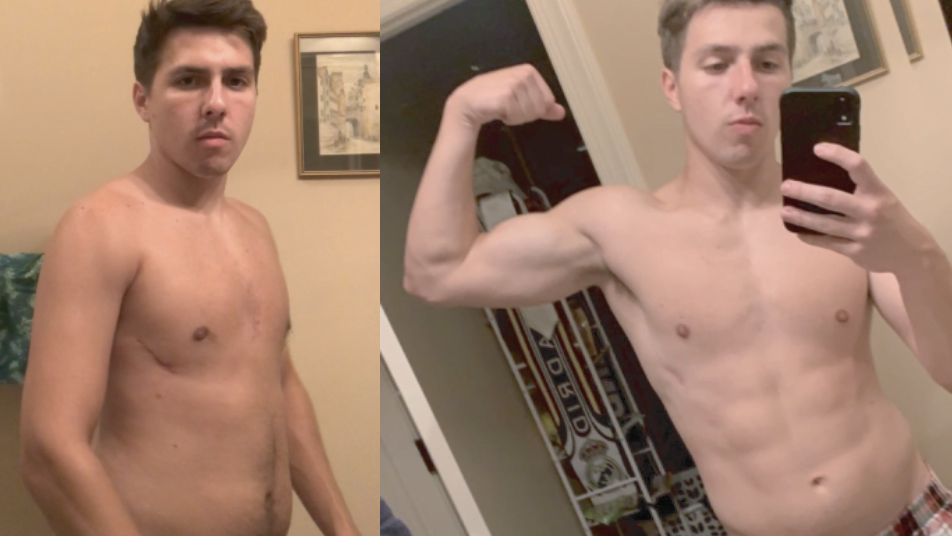 My experience with HypertroFit and Kyle was amazing. I began to work with him in early 2018 because I was going to be having Nuss surgery in early April of that year. Once I was cleared, Kyle's program provided every detail of what I should be doing for training, nutrition, mobility, and mindfulness (to help with recovery). Overall, I would DEFINITELY recommend Kyle and HypertroFit.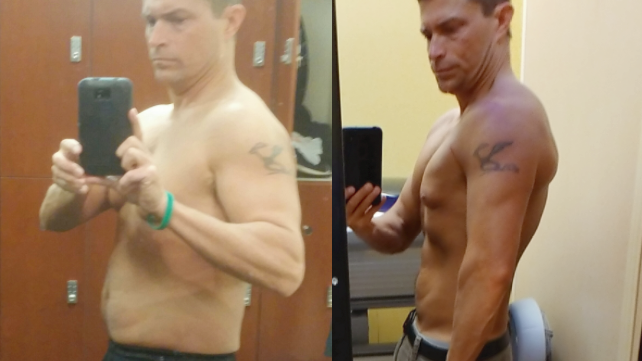 I began in Feb 2017. I had been working out for over 20 years but I was in a rut for the last 10, just going through the motions. I realized that I needed help. Kyle worked with me to understand my goals and created a plan that was perfect for me. In September 2018 I finally reached my goal, reducing my body fat 12 %, down from 24% in Feb 2017.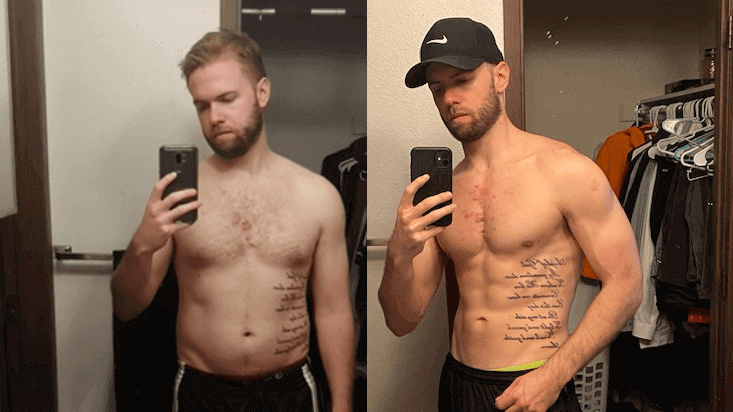 If you are needing a trainer to help you achieve your fitness goals, Kyle is your man. He is extremely professional and explains things in a way that makes sense. Prior to working with him, I have always had trouble staying on track with my goals. He sets the diet up in a way that is easy to follow, and his workout program works amazing. Whether you are newer to fitness, or have some experience, I think his knowledge is very helpful regardless.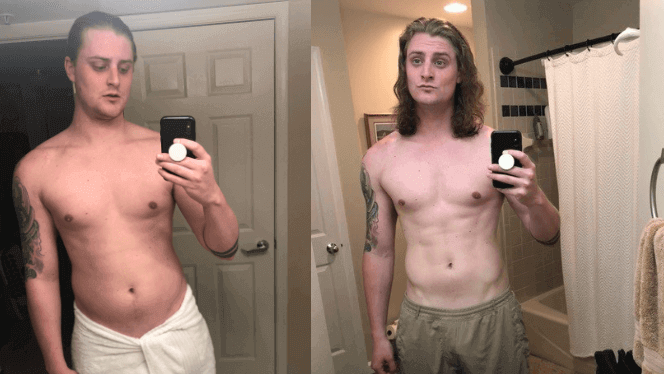 Kyle put me on the right track to lose weight in a sustainable fashion without the need for fad diets, bulls*** "superfoods", cutting out favorite foods or anything like that. Over the three month program I went from a flabby 222 to a much leaner 208. Abs were visible for the first time since I was 18. Overall I would HIGHLY recommend Kyle and HypertroFit to anyone who wants to achieve goals, whether those goals are losing weight, gaining muscle, learning nutrition, and everything in between.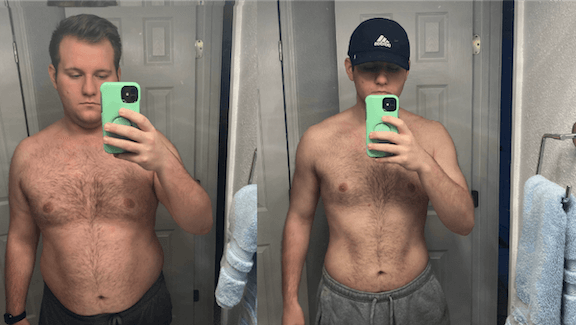 Ryan (Down 60lbs in 8 months)